Our Philosophy
A dream written down with a date becomes A GOAL.
A goal broken down into steps becomes A PLAN.
A plan backed by action makes your DREAMS COME TRUE.
- Greg S. Reid, Author and Entrepreneur.
All aspiring business owners start with a dream.
But few have a clear idea of what's involved in taking an idea and seeing it through to open day. They learn on the run, encountering frustration and disappointment along the way.
In the complex start-up world, would-be business owners need a specialist finance advisor in their corner from the outset. One with a strong philosophy built on what matters – understanding your vision, gaining your trust, providing the right support and ensuring your path to purchasing and opening your business is as smooth as possible. At The Finance Specialists, we believe in the power of a clear plan and practical, honest advice to achieve your goal.
Jump in at any time.
While we encourage entrepreneurs to work with us from the beginning of their business journey, it's never too late to benefit from specialist finance advice. No matter where you are in the business cycle, we can assist at every step of the way – from start-up through to retirement; from your first loan through to the payout of your last.
Our business model is agile, efficient and RESPECTED.
With years of experience in the finance sector, our team uses highly specialised skills to achieve frictionless finance approval.
We have unique insight into what it takes to successfully navigate the banks' lending processes, and are considered a preferred supplier by banks, large and established franchise groups, business brokers and accountants.
Leverage our expertise and reputation against your ideas and passion to open a world of possibility.
We make it happen
Discover our capabilities
A fluid network = a smooth journey
All this experience through one point of contact
The Finance Specialists can further support your business goals via our network of hand-picked professionals. To ensure all your business needs are met, these professionals cover the areas of accountancy, risk insurance, financial planning, business insurance, book-keeping, marketing and legal.
Our People
Our team at The Finance Specialists brings diverse expertise to a comprehensive range of business and personal requirements. We listen, we analyse we communicate but ultimately, we provide solutions.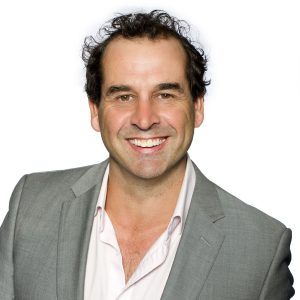 Shannon Van Den BergFinance Consultant
Shannon is the founder of The Finance Specialists, having established the business in 2004.
He is a true finance ace: after starting his career in the mailroom of the ANZ branch in Tasmania in 1989, he worked his way up the ranks over the next 15 years to become State Manager ANZ Franchising VIC/TAS. During that time, Shannon built a solid knowledge base in personal lending, business banking and niche industry lending. The lending policies and risk assessments he wrote are still being used by the ANZ today.
Prior to setting up The Finance Specialists, Shannon also worked with some of Australia's largest franchises, and assisted with home and investment lending requirements for countless clients. Having identified a gap between what the big banks provided and the needs of the customer, he decided to help fill that void by branching out on his own. Thus, The Finance Specialists business was born.
Shannon is a firm believer in open and honest communication, and provides a clear, personalised and 'no nonsense' approach to all customer proposals. If you ask Shannon about the single most important thing he has learnt in the finance industry, he will always answer: "integrity is everything." 
Enjoying an active lifestyle, Shannon's favourite pastimes include water skiing (yes, even in Victoria), hitting the gym and his role as chief instructor of a martial arts school.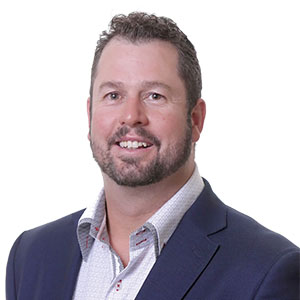 Russell SharpFinance Consultant
More than 20 years' experience in the banking and finance sector ensures Russell is finely attuned to the challenges facing clients navigating the business ownership journey.
Russell established his own finance broking business 10 years ago, before merging with The Finance Specialists' founder, Shannon Van Den Berg, in 2017.
Russell builds successful long-term relationships with clients by developing a total understanding of their borrowing needs, and structures complete, customised finance solutions to satisfy all their financial requirements.
Thanks to Russell's excellent industry contacts, his clients have saved time, money and the headache of dealing directly with the banks.
As well as enjoying camping time away with his family – including three energetic sons – Russell fancies a bit of cricket and tennis, running and the occasional bash with a golf club.
The Support Team
Shannon and Russell are supported by an experienced team of master organisers, highly skilled in keeping the business running smoothly and looking sharp. The team brings serious know-how to customer service, expertly assisting with paperwork preparation, loan tracking and any other assistance our clients may require.